All professionals at Greeneville ENT Specialists are board certified and maintain the highest levels of accreditation and pursue ongoing education to stay abreast of the latest trends in the medical field.
Susan P. Abernathy, DO
Susan P. Abernathy, DO completed undergraduate school at Arkansas State University and osteopathic medical school at A.T. Still University (KCOM) in Kirksville Missouri, Her internship was with the USAF at Andrews AFB and otolaryngology residency at Walter Reed Army Medical Center in Washington DC. She has a distinguished career in the USAF lasting 20 years & retiring as a Colonel. She settled in Greeneville Tennessee with her husband & children, starting her second career. She is board certified by the American Boards of Otolaryngology. She is an adjunct faculty member at Lincoln Memorial University-DeBusk College of Osteopathic Medicine (LMU-DCOM) and is dedicated to teaching medical students and physician assistant students. In her spare time, she relaxes with her family and enjoys the hills of Tennessee
Thomas Carrino MPAS, PA-C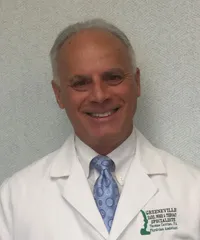 Thomas Carrino, Physician Assistant, earned his BS degree at the University of Oklahoma and is a graduate of the USAF Physician Assistant program. He then obtained a Master's Degree in Physician Assistant studies at the University of Nebraska with specialization in Otolaryngology (ENT). After a 21 year career in the Air Force Medical Service spanning Emergency Medicine, Family Practice, Primary Care, Internal Medicine and Nephrology, he retired with the rank of Captain. He joined Greeneville Ears, Nose & Throat Specialists in November 2000 and has worked exclusively in ENT. Additionally, his responsibilities include practice administrator and supervision of physician and medical students during their clinical rotations. He is board certified by the National Commission on Certification of Physician Assistants and is a Fellow of the American Academy of Physician Assistants. He enjoys traveling, spending time with his family and his wife's cooking
John-Thomas Carrino, MMS, PA-C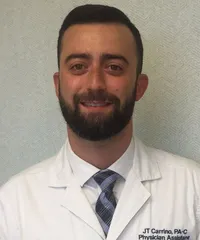 John-Thomas Carrino, Physician Assistant, earned his BA degree in Biology with a minor in Psychology at Tusculum University and Masters of Medical Science degree from LMU/DeBusk College of Osteopathic Medicine - Physician Assistant Program. He is a Fellow of the American Academy of Physician Assistants. His responsibilities include treating patients in the clinic, surgical first assist and supervision of medical & physician assistant students during their clinic rotation. His interests outside of medicine include: UT sports, traveling, building PCs & spending time with family, his wife Gabrielle, daughter Ella and their two dogs, Prince & Mae
Dr. Jack Marshall, Au.D, CCC-A
Audiologist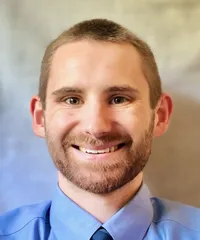 • Bachelor of science degree in Communication Disorders complemented by a minor in Psychology from the University of Tennessee.
• Further education at the University of Tennessee Health Science Center, where he successfully obtained his Doctorate of Audiology
• Board certification by the American Speech - Language Association (ASHA)
• Evaluation and treatment of hearing loss and tinnitus across the entire spectrum of age groups.
• Conducting through hearing aid evaluations, fittings, and hearing aid servicing.
• Dr. Marshall specializes is both adult and pediatric vestibular diagnostic services, for those with dizziness and balance issues.
Outside the realm of healthcare, Dr. Marshall enjoys the great outdoors, running, hiking and reading.